Born on stage under hot lights in the crucible of sound and fury.
Creating punk spunk and glam clamor.
The Horrifying Halloween Party
ONE NIGHT ONLY – Saturday, October 28 at 8pm
The BOP STOP – 2920 Detroit Ave, 44113 – (216) 771-6551
Get your tickets early for a spine-chilling Halloween party with Vanity Crash at the BOP STOP on Saturday, October 28. Doors at 7:30pm, show at 8:00pm. Tickets are only $18 in advance or $23 the day of the show. A portion of the proceeds will benefit the animal charities Neighborhood Pets and Tails From the City. You can also make a donation by clicking here.
Cleveland's finest glam rockers, Vanity Crash, will host a terrifying night with tricks and treats, a costume contest, dancing with DJ Death, fine food, and your favorite beverages. Plus we are transforming the BOP STOP into a nightclub of doom, featuring life-size animatronic werewolves (with glowing eyes!), ghouls, boiling cauldrons, scary clowns, spiders, witches, skeletons, and some displays too frightening to mention.
Saturday, October 28, will be a heart-stopping night to remember, dressed in your most fantastic costume, with your excellent friends, and immersed in the amazing sights and sounds Holloween was meant to be!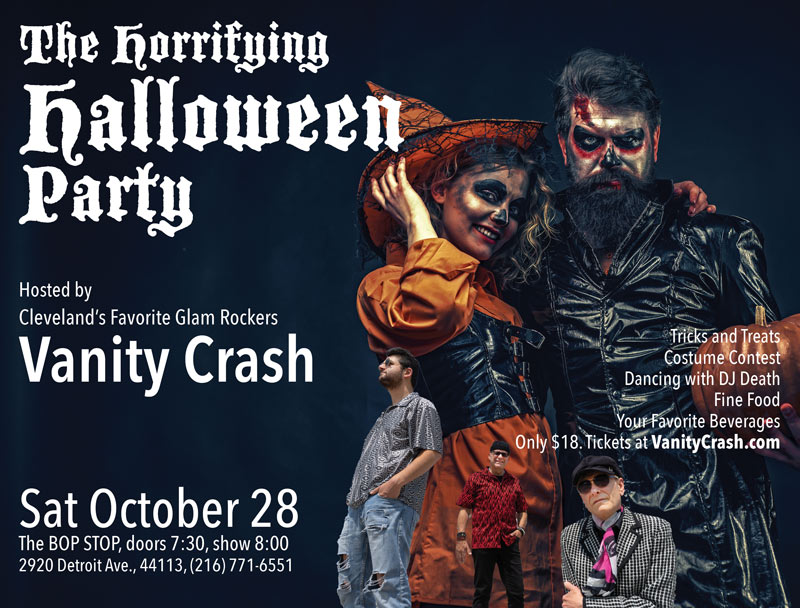 BIO
Vanity Crash was born on stage under hot lights in the 
 crucible of sound and fury as the glam-punk band The Angry 
 Inch in Cleveland Public Theater's production of the rock musical Hedwig and the Angry Inch. Ever since, Vanity Crash has been dressing up and throwing down with eye-popping 
 synchronized light shows, outrageous stage costumes and provocative attitude, opening for the likes of the New York Dolls, Poison, Semi Precious Weapons, the Darkness, and Gogol Bordello. The band placed songs in the movies Kingsbury Run and Hellweek. Their recent acclaimed tributes to David Bowie include timeless gems performed live alongside their own incendiary originals.
Jeff Niesel of Scene magazine says, "One of the only bands on the local circuit that keeps the glam rock flame burning brightly, Vanity Crash has been going strong for a decade now, pumping out good, gritty records with regularity."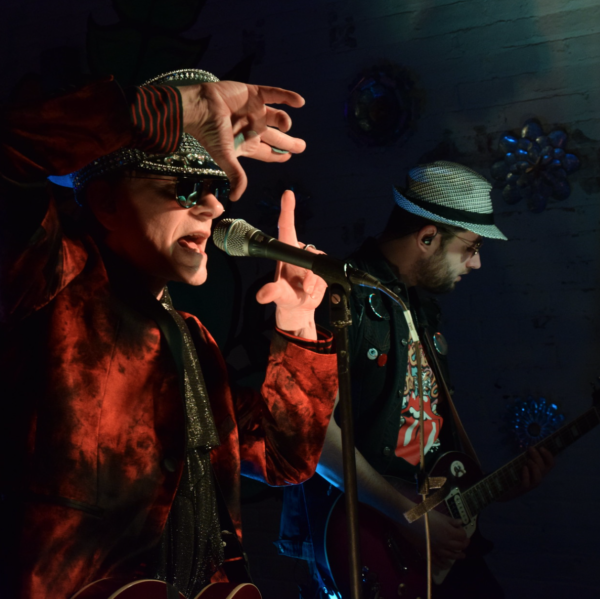 Dennis Van Crash
Having played guitar for Queue Up, System 56, Verdanzen and The Times, Dennis has also composed original scores for numerous plays, including the musical version of Lysistrata and the recent hit at Cleveland Public Theatre, Shakespeare's Titus. Dennis served as musical director and guitarist for the musicals Hedwig and the Angry Inch and Bloody Bloody Andrew Jackson. When not writing songs and playing guitar, you can find Dennis behind the camera creating videos and photographs.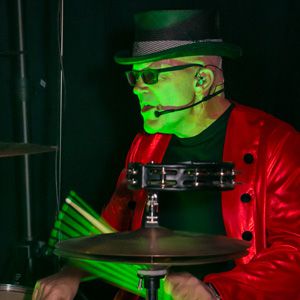 Thomas Anonymous
Thomas has appeared in Letters From Camp, Modern Time, The Clean, Haywire and Cats on Holiday. He has performed in the orchestra pit for theatrical productions ranging from West Side Story to Music Man to The Rocky Horror Picture Show. As a solo performance artist he has performed in theatres, cafes, bookstores and junkyards throughout the Midwest, New York City, Baltimore and Paris.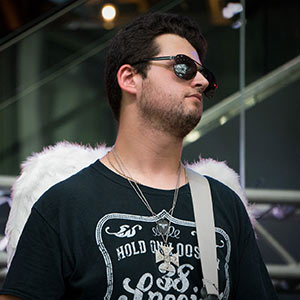 Matthew Angel
Matthew loves rock and roll — it's in his blood. Many say he's an old soul in a young body. At 22, he is most influenced by the blues of Stevie Ray Vaughn and the hot licks of AC/DC. This persuaded him to get his signature SG guitar. Being in Vanity Crash was exactly what Matthew needed. It had been years since he was in a band, and to find such a good set of musicians that love playing and creating music, it is truly a gift.